For exibit applicant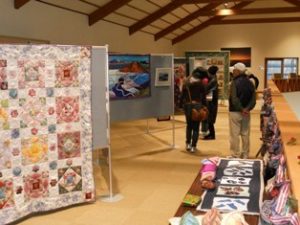 2F free space is open for local people who want to exibit thier work such as photo and pachwork etc. We are both welcome who would like to exibit your work and who would like to have a look.
Tools
Pnnels, Small Spot light, Table, etc.
Please contact us
*We cannot accept your exibition when it is not suitable for this center. Please contact us beforehand.
Example from the past
Birdcarving Exibit, Teshikaga photo contest exibit, old time of Kawayu exibit, pressed flower exibit, snow and ice exibit, wild animals photo contest exibit, Old City Promotion Poster exibit, etc