Craft Corner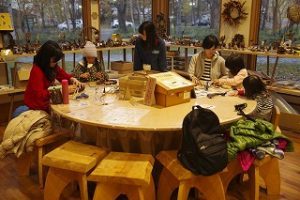 You can make a craft using natural materials such as pinecone and branches from the forest.
What you can make
You can create whatever you want.
Materials and tools
Hotbond, saw, pinecone, branch, nuts, leaves, box, cardboard, others(anything you can get in the forest)
How to use
Please sign up at the counter.