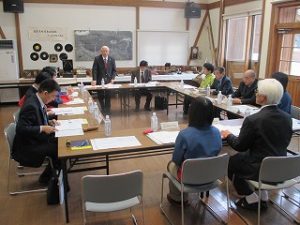 Capacity about 30 people
Yasumotto is located next to Kawayu Eco-Museum Center. You can use Yasumotto for environmental education, workshop, meeting, and etc.
Tools
Whitebord, Table, Chair, TV, Heater, etc
How to apply
Please contact us.
*We cannot accept your use when it is not suitable for this center. Please contact us beforehand.
Example from the past
Meeting, Junior Park Ranger, Integrated Study, Mori no Pallette, etc