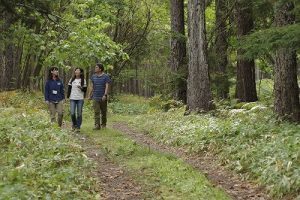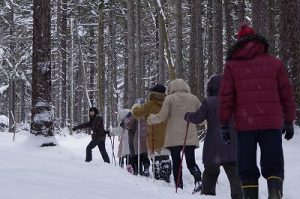 We can guide you around EMC for about 20-30 mins. Why not walk in Sakhalin Spruce Forest? You can figure out the charecteristics of vegitation around Kawayu Onsen.
Detail
【When】anytime if you contact us beforehand.
【Time】20-30mins
*We may not be able to guide you due to our other event and staff shift.
*In Winter, we walk around with snowshoes. Snowshoe rental 300yen.
*Please forgive our guiding in Japanese.